TATAMI GAS SPRING STRUT YST6116
Hotline: 86-757-82629362
Model: YST6116
Tatami gas spring strut YST6116 video demo
| | |
| --- | --- |
| Product Name: | Tatami gas spring strut |
| Product Model: | YST6116 |
| Product Brand: | Yongsheng YSWJ® |
| Relative Parameters: | Suitable height of door:300-600mm;Suitable width of door:300-1200mm(Reference configuration form) |
| Upturn/Downturn: | Suitable for upturning door |
Advantages:
A、 With particularly strong support force,small size, save inside space of cabinet;
B、 With free stop function, can open and close any angle according to the usage;
C、 Without limitation force when shut off,with buffer effect to prevent the pinch;
D、 Mute design,does not affect life and work;
E、 With installation templates to simplify the complexity of the installation repeatedly measure steps,save installation cost and time;
F、Not only suitable for tatami, also applies to other large upturning doors.
Real shot renderings: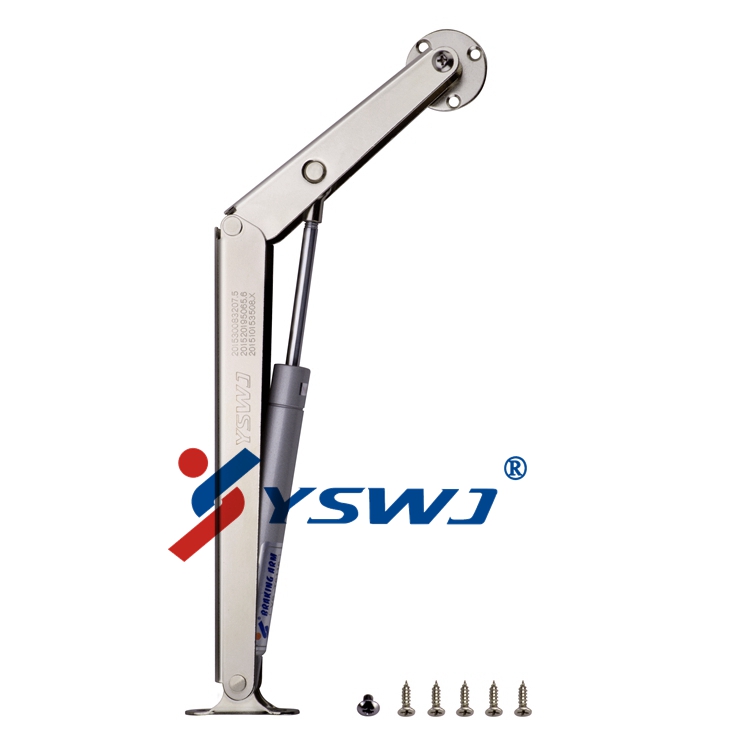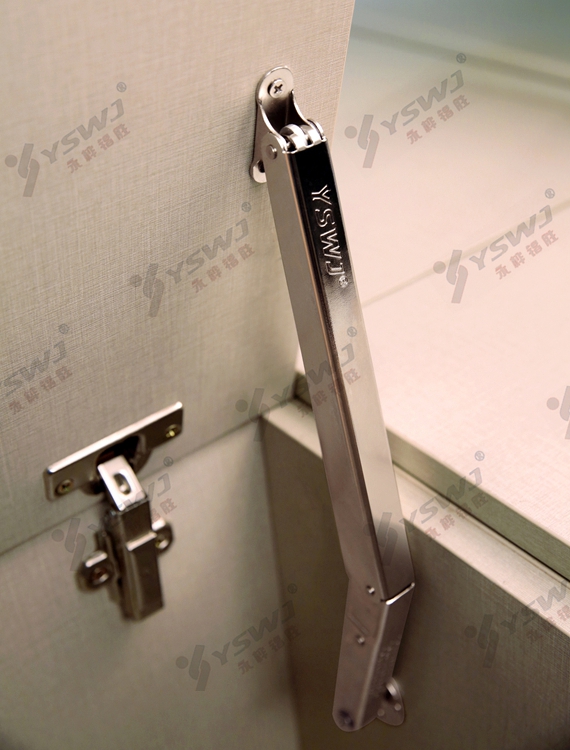 A. Notice:
B. High pressure product,disassembly only by professionals;
C. General configuration is 18mm thickness door,non-18mm thickness must be marked;
D. Full cover 32,half cover 23,Exceed or less than 18mm, modified according to actual needs;
E. Cabinet depth must be greater than 2300mm。
Tatami gas spring strut YST6116 configuration form

Installation diagram: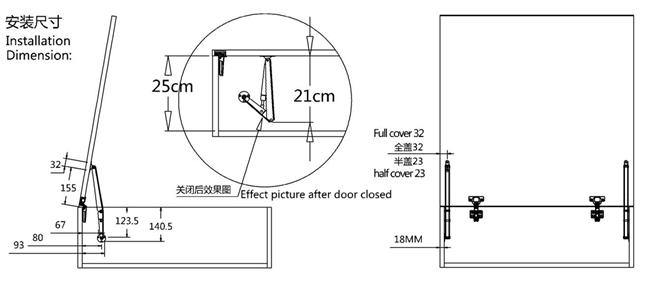 Relative product:
Tatami gas spring strut YST6117
gas spring strut tandem box concealed drawer slide soft close lid stay flap stay hydraulic mechanism cabinet support cabinet door damper
*

Indicated required field
Inquire: TATAMI GAS SPRING STRUT YST6116
*

First Name:

Please fill in your First Name

*

Last Name:

Please fill in your Last Name

Company name:

Please fill in your company name

Telephone number:
Mobile phone number:

Please fill in your telephone number

*

E-mail:
Country:
Address:

*

Inquire intention description:
Please fill in the quantity and description of

Inquire

products for uniform stocking.